A Beauty And A Beast
No matter what model, whenever you hear the word Porsche only one thing comes to mind: speed. That may be what the S on the Porsche 911 Carrera S stands for since this monster packs a whopping 443 horsepower and 390 pound-feet of torque.
It is customary for every Porsche car that when given an "S" to its title, it should emulate a more authoritative stand. May it be an increase in displacement or a cranked-up turbocharger boost pressure, it is simply an updated and more powerful version of its predecessors.
Any vehicle that boasts of a seven-speed stick shift and an eight-speed automatic engine denotes nothing but velocity, but the 911 is both charm and brawn. Porsche recently announced that the Carrera can be purchased as a coupe or a convertible, giving you more control of how stylish you want to look while challenging the speed gun.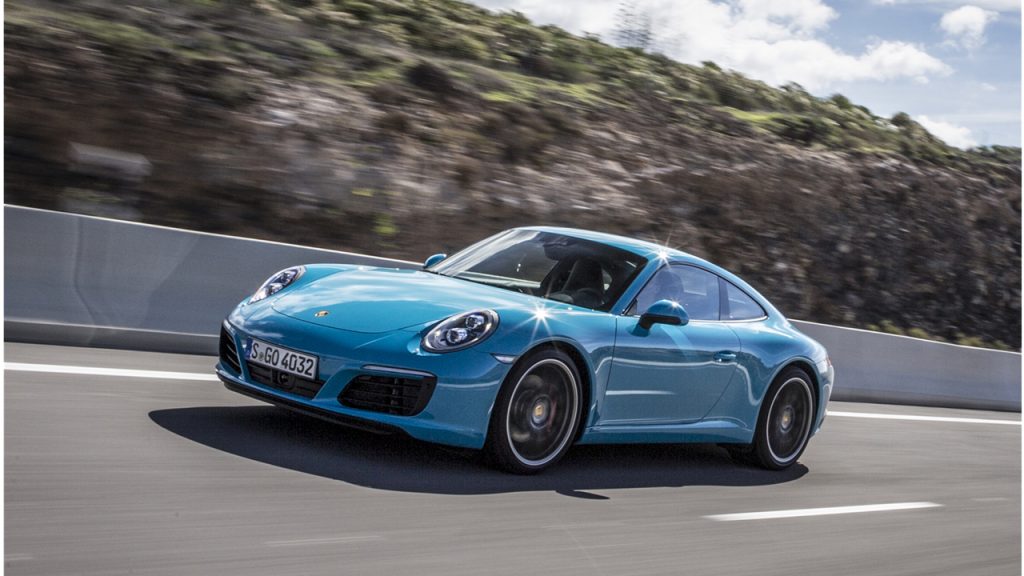 Seated at the back of the 911 Carrera is a twin-turbo 3.0-liter and a six-cylinder engine that can be armed with an all-wheel-drive which guarantees high-performance driving even in unfavorable driving conditions. It offers a comfortable and smooth drive, with increased cornering grip and stability, and an amazing fuel economy of 48 kilometers per 3.8 liters of gasoline. Switch from an easy relaxing drive to a million km/h in seconds with the help of its flexible engine power.
The 911's suave interior is simply eye-catching with the latest model having a huge center cup holder for when you decide to put down that cup of coffee and accelerate. Intended to seat four, the back seats may just be too tight for adults unless they're from Frodo's clique.
It is strapped with a 10.9-inch touchscreen, voice commands protocols, buttons on the steering wheel, an infotainment system that is Wi-Fi ready, and is anchored on two top-of-the-line surround-sound systems that combine a 12-speaker Bose and a 13-speaker Burmester stereo.
The Porsche 911 is a 100% sports car on every angle. With an extremely sleek body and exquisite efficiency, it is simply a beauty and a beast.